I like some of these things when tinkering around with development
Sublime Text Editor
Ubuntu Subsystem on Windows 10
A thing of joy. Dual booting a thing of the past (mostly) have the best and worst of both operating systems and a decent working terminal for Windows 10.
Paprika 3 Recipe Manager.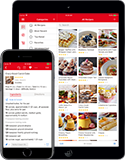 Godlike genius application Paprika is a recipe manager and just so well programmed and designed. The Bumblebee gets pretty hangry without some good food. The recipes export as markdown > really easy to share. Just superb programming.